British Butterflies ID out now
British Butterflies ID DVD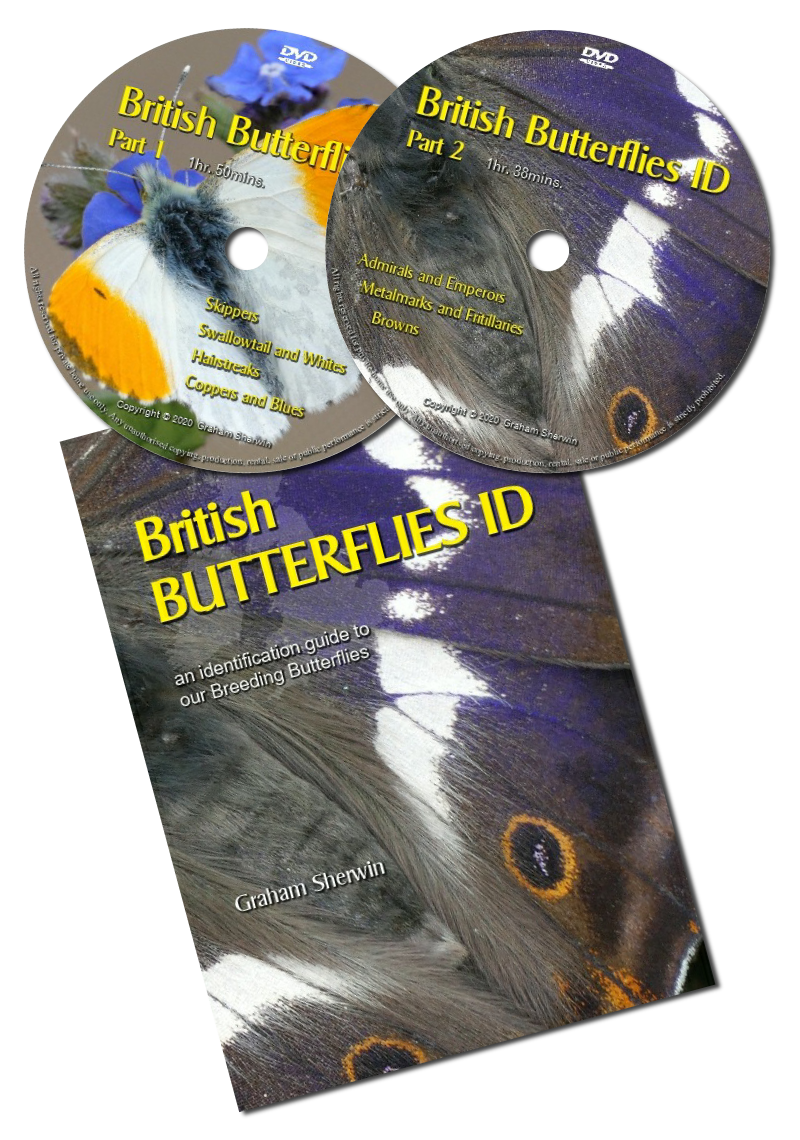 British Butterflies ID Blu-ray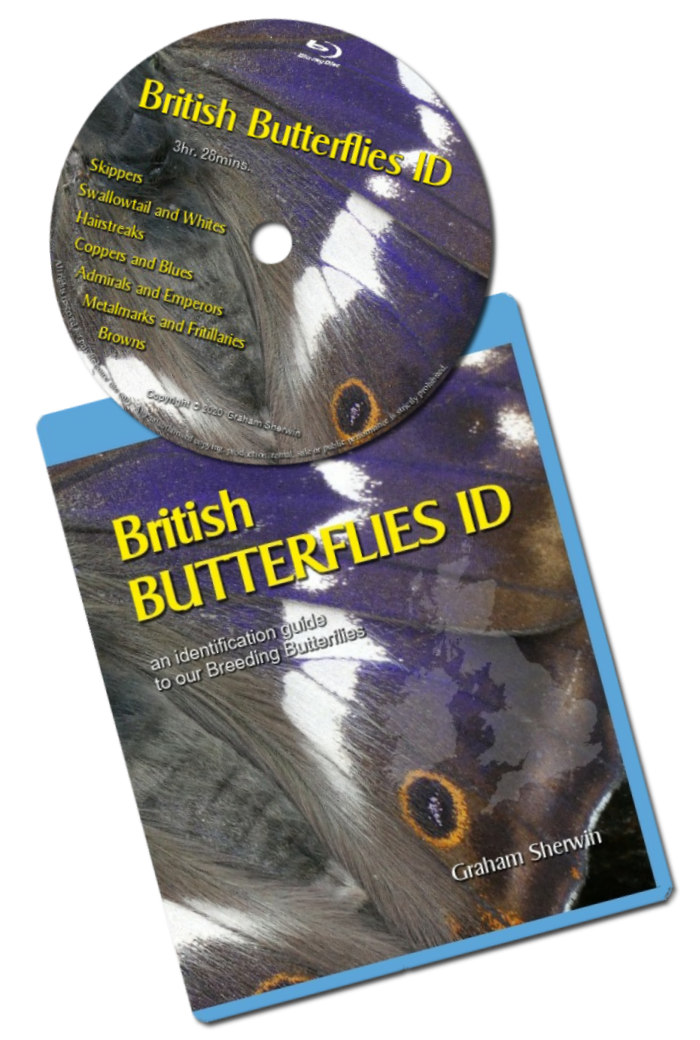 I would strongly recommend the Blu-ray version which, conveniently, holds all the species on a single disc.
It also offers a superior visual experience with greater detail displayed.
Please send a cheque to GrahamSherwinWildlife at the address below
Address: The Beeches, Sporle Road,        Little Dunham, King's Lynn, Norfolk        PE32 2DG
Alternatively (Dragons and Damsels only): Go to the shop at the British Dragonfly Society website at 
https://british-dragonflies.org.uk                  (click on the link).      
Cheques should be made payable to:              Graham Sherwin                 
First Class Postage and Packing FREE to mainland Britain 
For EU countries Postage and Packing £4.00. For extra DVDs add £1.00 per copy
For overseas sales please contact by email for bank transfer details (IBAN and BIC numbers)